The Georgia QSO Party activity period is Saturday 1800Z (2:00 PM EDST) until 0359Z Sunday ( Saturday 11:59 PM EDST) and Sunday - 1400Z (10:00 AM EDST) until 2359Z. (7:59 PM EDST) on the 2nd weekend of April every year.
The 2021 Georgia QSO Party results have been published. Please click on the Results tab on the main menu.
---
Please click the Donate button to help support the Georgia QSO Party web page.
---
Click HERE for the 2021 Georgia QSO Party activity map.
See the new Georgia QSO Party users group on Groups.io GQP Groups.io
UPDATE March 2021: The Georgia QSO Party has added a Portable category. Please click on the Rules tab at the top of this page for details.

Thanks, Jeff KU8E
GQP Director

---
The Georgia QSO Party is an amateur radio operating event that's held annually on the 2nd full weekend of April. The object of this competition is for amateur radio operators outside of Georgia to make on the air contacts with stations located inside the state of Georgia.
The GQP is sponsored by the South East Contest Club and Southeastern DX Club.
In 1960 Rusty Epps, W6OAT(ex K4BVD) came up with the idea to have a state QSO party for Georgia. He did all the initial log checking while still in high school. Some active contesters who operated in the first Georgia QSO Party include K0DEQ, K2UFT, K3JJG, K4BAI, K4BVD(W6OAT), K4FRM(K4GK), K4MPE, K4PHA, K4PQL(N4AF), K4TBN(K4PI), K4UJS(N4UJ), K4WWY, K5UYF(N4MM), K9GDF, K9UIY, W1JYH (W1AX), W2CVW, W4FOA and WA2DRP(N2JJ).
The GQP has always had good support from the amateur radio community in Georgia. With 159 counties, Georgia has the 2nd most number of counties in the United States. You can count on most of them being active during the GQP weekend. The GQP has a rich history of having many rover stations on the air, that activate some of the rarer Georgia counties. We've had visitors from Alabama, California, Florida, Iowa, Kansas, Ohio, Oklahoma, Texas and other places who have driven all the way to Georgia to participate as a rover station. The pile-ups they generate rival that of a DXpedition, as out of state participants try to contact as many Georgia counties as they can. Please click on the Contact Us link on the menu bar to leave us comments about the QSO Party.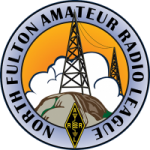 &nbsp&nbsp Work All NFARL Sponsored by the North Fulton Amateur Radio League
Ten special 1x1 call sign stations will be on the air during the Georgia QSO Party from the NFARL. N4N - N4F – N4A – N4R – N4L -K4N - K4F – K4A – K4R – K4L. Work five of these in any combination to spell "NFARL" - Ns or Ks, SSB and/or CW, any band combo to receive a special certificate. Please contact N4TOL for information on getting a certificate.